It's been quite busy at Kenney and Pixeland. There are so many things going on with the community, development of assets as well as near-future changes to our office location. As with any major developments and changes so comes the stress of the daily grind and making sure things keep moving forward.
New Pixeland location
For some time we've been considering a new location for our office. The current location has some issues related to the availability of co-working spaces, event holding, parking and public transport.
We hope to finalize the transaction somewhere around November or December, there's still a chance we might not be able to move to a new building if the bank doesn't want to co-operate. We'll keep you up-to-date on development!
Kenney Game Assets 3
In September we've released Kenney Game Assets 3 which includes 7 new exclusive asset pack aswell as new assets for existing packs. Tons of high quality graphics and models to take your games to the next level. Purchase your copy over at Itch.io.
Kenney Jam
From August 25th – 27th we've organized the very first Kenney Jam, with Pixeland hosting the official channel and chat. Together with the community we've came up with the theme of "It's a feature, not a bug!" that allowed for some very flexible submissions. The general complexity of the jam was low, users could only use our previous released assets. There were over 80 submissions, play them all here.
Gameplay videos and streams
Pixeland community member Haddicus played through all of the browser capable submissions on his YouTube channel. He also visited submission pages and provided constructive feedback for all games.
During the stream BeefEX hosted the official stream showing progress on his project and showcasing some progress by other users, community member Finn streamed progress on his game Sudokuban.
Asset Forge
Asset Forge was released back in July and is currently undergoing a rewrite for efficiency allowing more developers to work on the software, optimizations and other long-term reasons. Once the rewrite is completed (further news on this will be coming in the next update), we will also be looking at major functionality improvements that will help our users be able to use the software more effectively.
As we revise and update we will update the devlog accordingly based upon features and requests – we hear you, and we know you want copy/paste and undo functions! We have a big desire to continue develop features for Asset Forge and we can see it going very far.
Asset Forge Content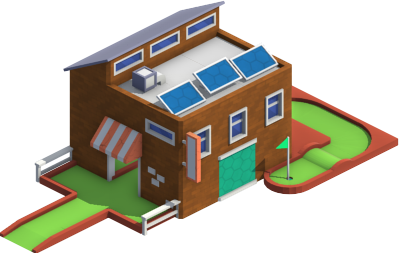 Available blocks continue to grow thanks to the community. 'Any Key' modified our Mini Golf Kit and Modular Building Kit to work with Asset Forge.
These two packs include over 150 singular blocks that can be used together to create new games or enhance your older projects.
Pixeland development team
In addition to providing a platform for learning and sharing resources Pixeland also actively hosts an independent development group comprised of members working on shared projects. The Discord "DevTeam" is a community made group of volunteers working on a project of their choice or whatever the team agrees on.
The team is self-regulated and started as a game jam group. The team is made up of professionals, students and hobbyists who want to gain experience, learn new things and be challenged within a supportive group
Curious about their current project(s)? Head over to Discord and check out the #devteam channel!
Discord reward for Patreon
We've noticed that some Patreon supporters aren't aware of their special supporter rank on our Discord channel. If you're a supporter (at $5.00 or more) you can follow a few simple steps to get your special rank and access to the private channel;
Head over to your Patreon account settings page, log-in if necessary. Scroll down to "Connections" and click "Connect to Discord". Now log into your Discord account in the newly opened window. Have fun in the special supporters channel with exclusive previews, we hope to see you there!